References

MA Master Electrician Lic. #20823A     Fully Insured

Chicopee, MA - "Came out to my elderly father's condo within an hour of contacting him through Service Magic on a major holiday, the Fourth of July, and fixed an electrical problem that got the air conditioner operating.  If I could give him 10 stars instead oif 5, I would gladly do so.  He's my hero!"

Ludlow, MA - "Michael was prompt, helpful and very nice to work with.  I would highly recommend him."

Holyoke, MA - "Michael Bullough was very timely and professional.  He called me right away and the problem was taken care of in no time."



311 East Street

South Hadley, MA 01075

P: 413-313-3216

F: 413-322-8896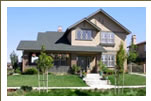 Safety tips, new products, energy savings and more..


"Michael was professional, timely, and reasonably priced.  He is definitely going to be my 'go-to' guy for electrical work."

- - Longmeadow, MA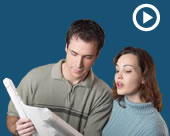 Commercial & Industrial Services

We are happy to provide customer recommendations of our work upon request.  Here is a sampling of what your friends and neighbors say about Michael Bullough, Electrician.