Residential  |   Commercial  |  Industrial

MA Master Electrician Lic. #20823A     Fully Insured 

Michael Bullough, Electrician is a diversified electrical contracting company located in South Hadley, MA, serving residential, commercial and industrial customers in Western Massachustts since 2007.

As a master electrician with over 25 years of experience, owner Michael Bullough takes pride in offering customers quality service at an affordable price.
Most importantly, we work hard to finish each project on time and under budget.

311 East Street

South Hadley, MA 01075

P: 413-313-3216

F: 413-322-8896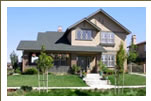 Safety tips, new products, energy savings and more..


"Michael was professional, timely, and reasonably priced.  He is definitely going to be my 'go-to' guy for electrical work."

- - Longmeadow, MA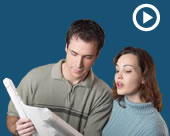 Last update: May 21, 2009
Is your pool running on an extension cord?  Proper wiring and grounding for pools is essential to avoid electrical shock hazards.

Have you inspected your home's exterior electrical service cable for potential freying or possible defects? Failure to do so can allow the introduction of water into your electrical circuit breaker panel.

Are you finding that you need to reset your circuit breaker frequently? 

          This is a sign of a potential electrical hazard.

For more safety tips, be sure to sign up for our newsletter!